State-of-the-art photonic curing system
PulseForge Invent is highly configurable for academic budgets and advanced R&D for development in a wide range of applications, including: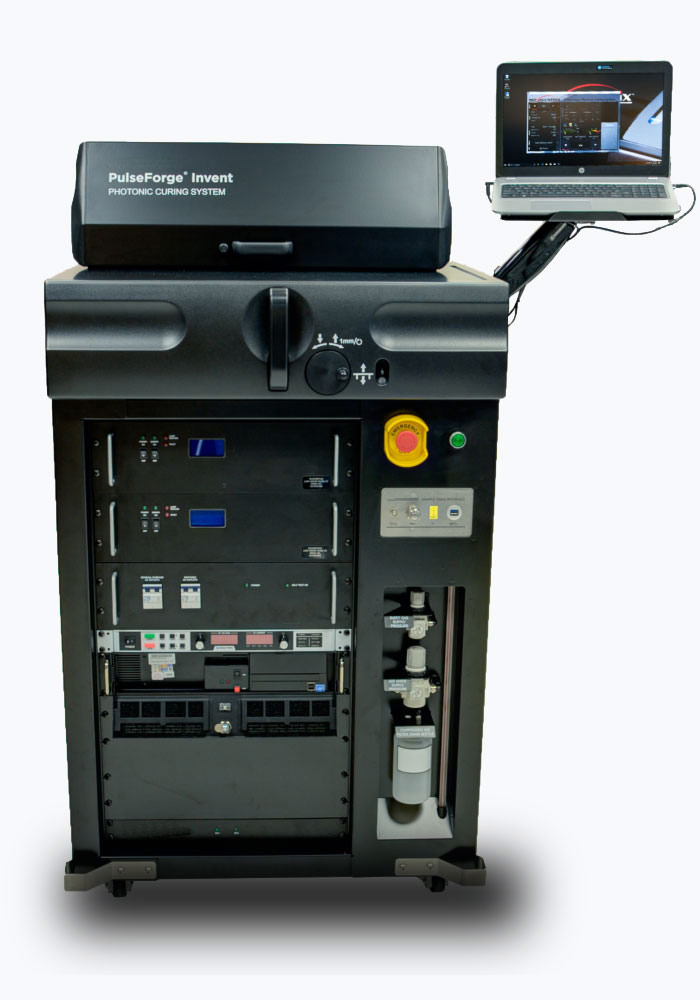 Exceeding our customer's processing needs
Printed and flexible electronics are in demand in wearables, IoT , transportation, consumer electronics, and more. At PulseForge, our customers have a wide range of processing needs that the PulseForge Invent not only meets, but exceeds:
Sintering
PulseForge Invent can sinter conductive silver and copper inks on PET, polyimide, paper or textiles. It is also capable of sintering CIGS and CdTe nanocrystal depositions.
Drying
The PulseForge Invent is capable of drying functional and graphic inks. As well as, drying and sintering plastic coatings.
Crystallization
The PulseForge Invent can provide crystallization of perovskite or OPV materials.
Soldering
PulseForge Invent is capable of soldering standard RoHS lead-free solder paste on low-temperature polymers.
Reduction
PulseForge Invent is capable of reducing graphene oxide and copper oxide.
Multiple Configurations Available
Find the PulseForge Invent that best meets your individual needs.
The PulseForge Invent base model is available with a single lamp driver – high energy models available with 2-5 lamp drivers.
Contact us to find the right fit for your job