Pathogen Decontamination System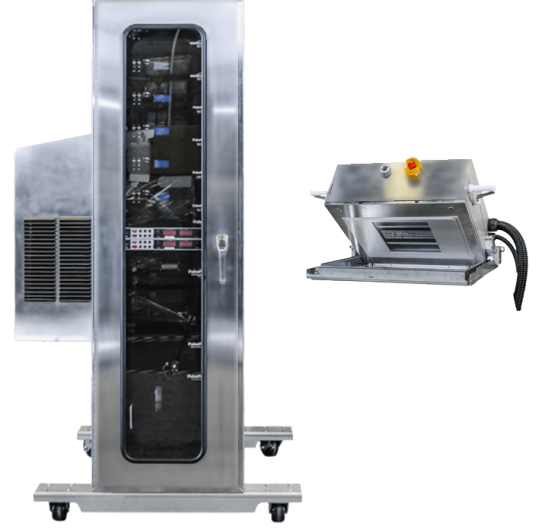 Over Conveyor Configuration
Safe, Reliable, Configurable Decontamination
The food supply chain is constantly battling pathogens such as Listeria, Campylobacter, Salmonella, Enterobacter, and E. coli that contaminate food products during processing.
It's Safe: The PulseForge PDS effectively eliminates spoilage and pathogenic microorganisms in accordance with 21 CFR 179.41, while avoiding excessive heat that may harm food or packaging materials. Adding the PulseForge PDS to the production process can minimize the need for harsh chemicals.
It's Reliable: Utilizing 20 years of experience in high-speed production systems, the PulseForge PDS is the next-generation of water cooled pulsed light decontamination. It is designed for washdown environments and can keep up with fast-paced high-volume food processing while delivering rapid, dependable results.
It's Configurable: The PulseForge PDS has a modular design, enabling easy and effective integration with existing lines, to provide decontamination at crucial points. It's also scalable for different processing speeds and product decontamination profiles.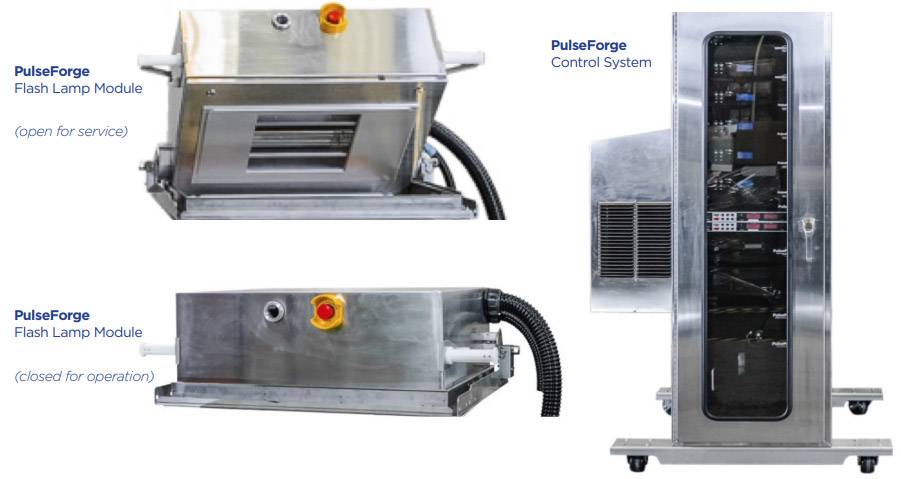 Specs and Supporting Information
Are you ready to discover the impact of pulsed-light decontamination?